Shopping Basket
Your Basket is Empty
There was an error with PayPal
Click here to try again
Thank you for your business!
You should receive an order confirmation from Paypal shortly.
Exit Shopping Basket
Save money use Less Energy
Lot's of people have upgraded to the new SMART thermostats like the NEST, allowing us to monitor and control our furnace or heat pump remotely.  This technology helps us save natural resources. FYI:  If you sign up with HomeServe USA, a national warranty company that I work for, you may quality for a FREE NEST thermostat! I install them and will answer your questions.They retail for around $275 at Lowe's. It takes a few hours to get it installed and programmed. By the way, if you research these you will find that some units fail to keep the battery charged and the furnace will shut down! I have figured out how to avoid this from happening.  The fastest solution is to connect the common wire on the board to the thermostat.  The real problem can be the modem is "pinging" the thermostat causing the battery to drain. Be patient, this thing "talks" to your modem and requires programming to fit your schedule.
 How many of us realize that keeping the humidity level in our home around 40% will keep our skin moist/ softer and help us feel warmer. You will love how cozy your house will feel with one of these.  It's true..too much humidity can result in windows fogging up with condensate or water dropplets forming on the window panes at dew point- cold outside  and warm inside.  You will have to figure out what works best at your home.  The local hvac distributors have other remarkable devices like the April Air with IAQ.. has a wireless system that allows us to communicate with the humidistat on the furnace with our cell phone. I have yet to install this device. Who wants to be first?  www.thehvacguy,org
The REME HALO is a probably my favorite of all the accessories that you can add to a forced air heating and cooling system.  This device produces air-born peroxide that kills viruses that make us sick.  With this device running you stand a much better chance not catching the germs from other family members living in your house. Peroxide mist in the air ducts kills a lot of bad germs-even some deadly viruses  It also destroys bacteria that makes odor. What a great invention!   I install it for under $700. Call me and I will get you one.
Hello,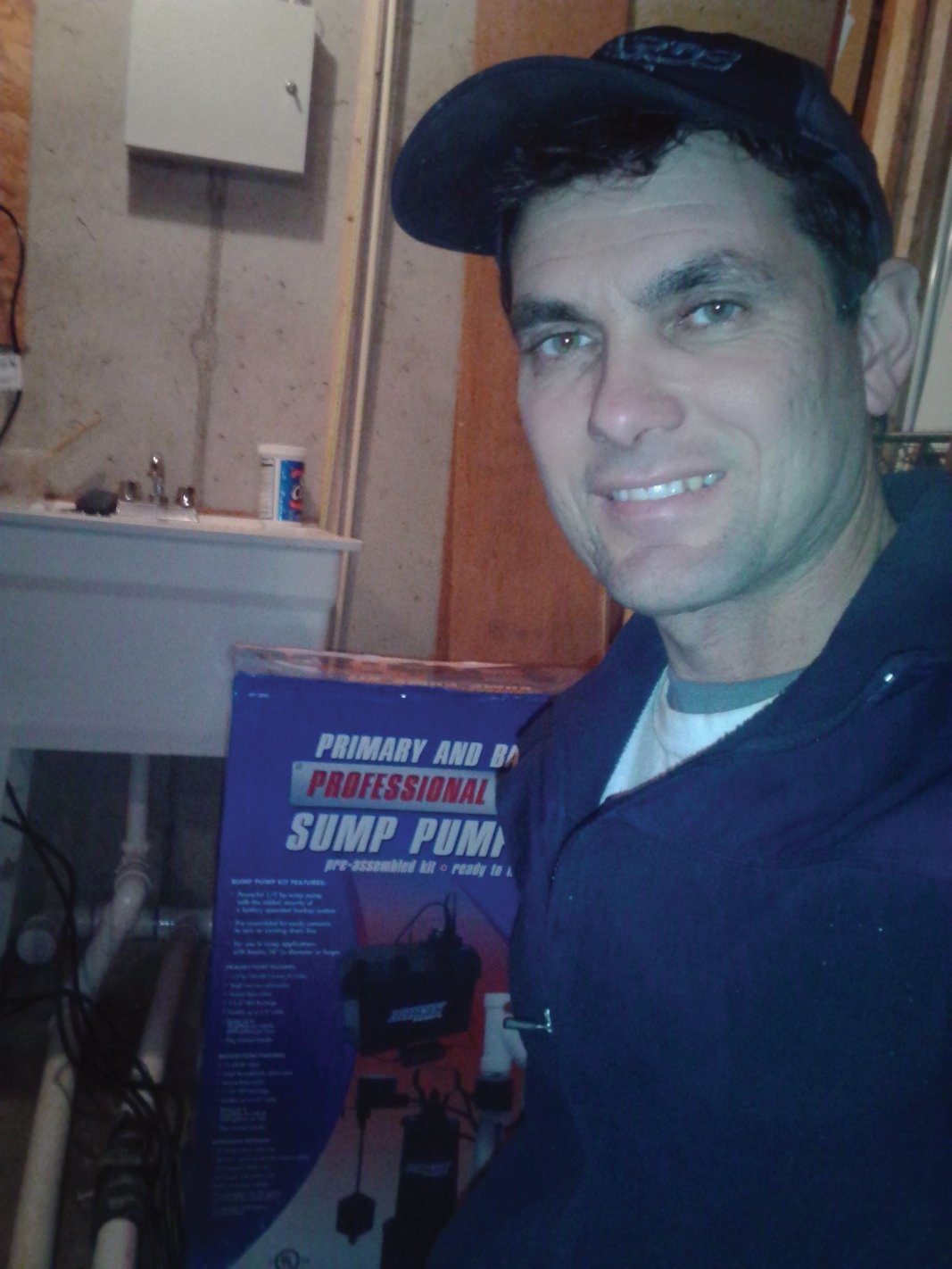 Is your basement damp? Would you like to store boxes in your basement, but you know the paper will become damp and eventually mildew?
Would you like to store dry goods on your basement shelves, but your concerned they will spoil.
Dave's Solution
You can either build or buy one of these WAVE units. We call my version "Dave's Wave Unit". It's really nothing fancy but it will make your basement dry and it does it automatically!
As most of you are probably aware, the biggest enemy in our homes is cold, damp air, which rust out metal and can lead to mildew and mold.  I have seen the mold fungus that just eats it way through about anything made of wood or paper. It can destroy the joists and support rafters under older homes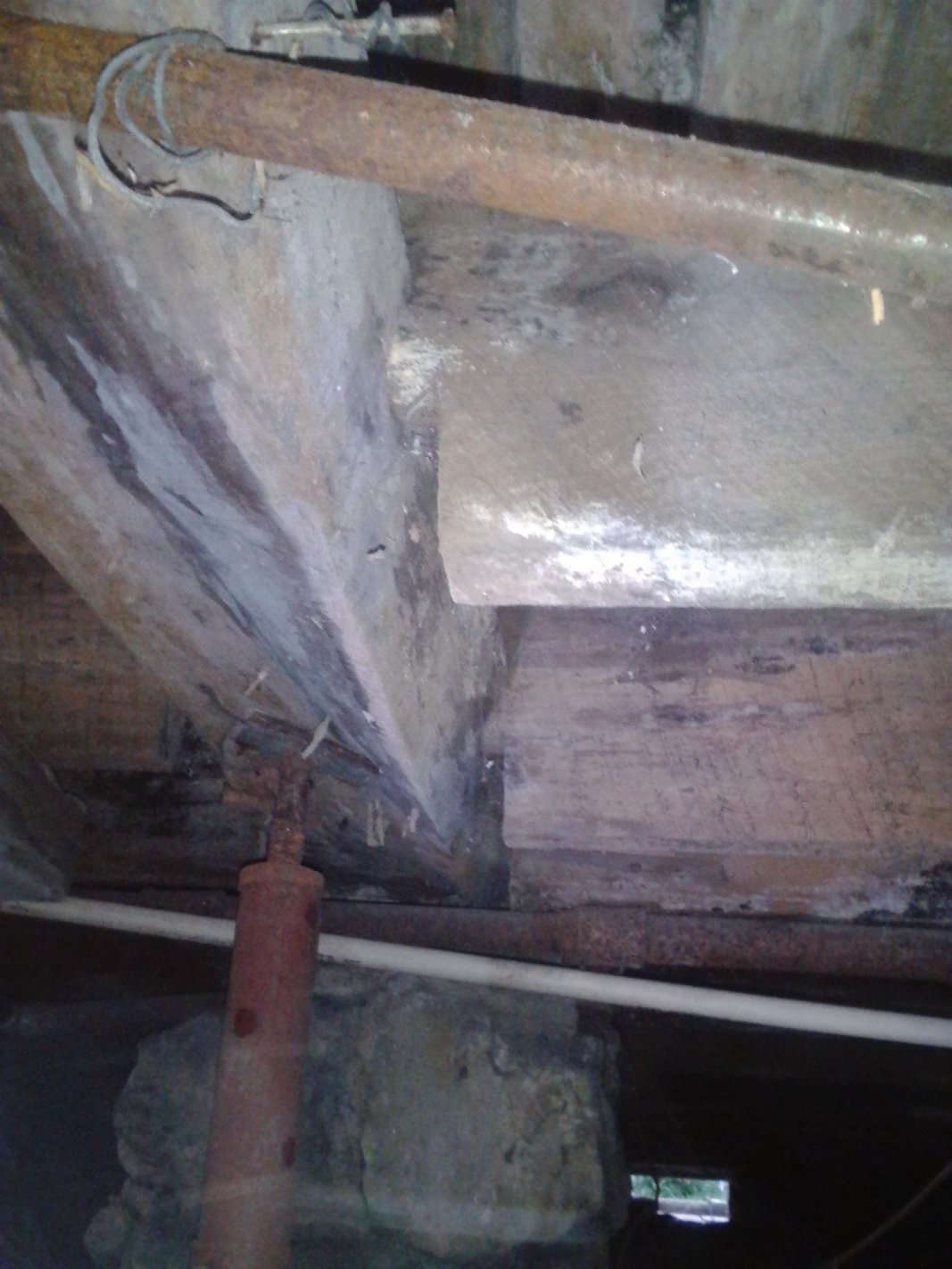 If we inhale the spores that travel through the air long enough it can lead to some very bad lung problems.  If the amount of spores in the air has reached a toxic level, we feel tired and sluggish within a few minutes.
What I want to talk about, is how to remove the cold, damp air out of your home.  In the mid-west where I live, basements are very common.  If you live in a dry climate, you probably don't have any of these problems, so you don't have to consider a solution.
However if you do have a basement or crawl space, there is a often a simple solution when you have a damp basement.  There are companies that repair wet basements and they have a system that does exactly what you can do for yourself-with the help of a licensed HVAC person.
I will build you a pre-assembled dehumidifier you can simply install it same way you would any dryer vent. If you would rather have a technician do this, call your local handyman. This is not new science.  I simply followed instructions to come up with an effective way to remove moisture and force it back outside.  There are a few parts that are hard to come by, because you need an account with a hvac company to get a humidistat. You need to rig up some kind of filter as well or you will have to clean the fan regularly.
 Dave's Wave machine being assembled.  This simple, but effective device will remove the moisture out of your basement.  I build them to suit the space required. This units case is constructed out of simple materials such as plywood as you see here. What makes the unit work automatically is the
humidistat
( this is not available in retail stores). I just installed on for a family, so if you want some feedback give me a call or email us at
[email protected]
This unit can be mailed to you fully assembled. It's small enough to fit in top of a shopping cart (where a kid usually sits).  When it arrives just attach the vent hoses and follow the instructions I provide. I will guide you through the set up instructions.  I test each of these before they leave. Warranty...if there is ever a problem, just call 419 937-6964 and we will help you get it fixed.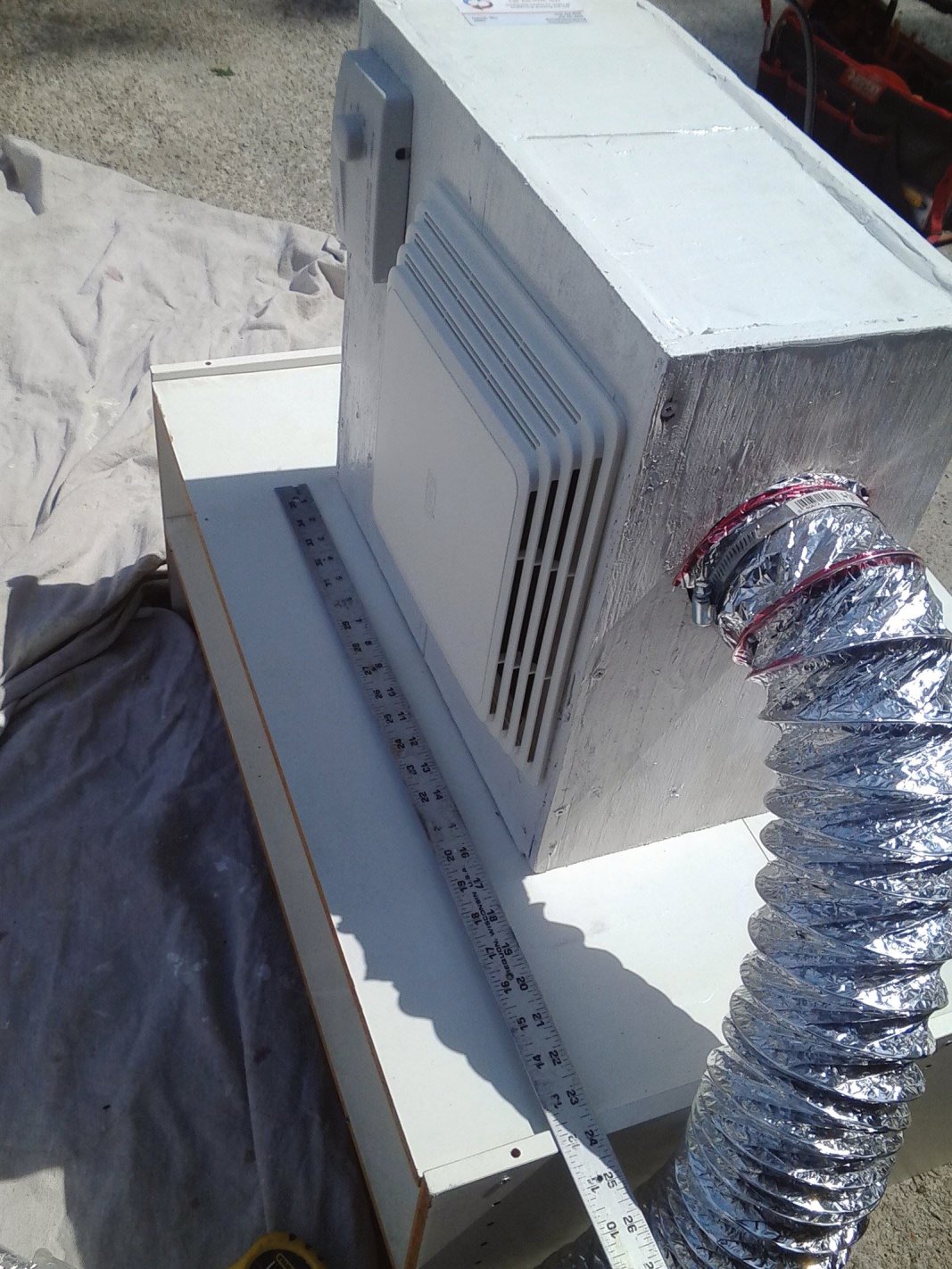 /