Shopping Basket
Your Basket is Empty
There was an error with PayPal
Click here to try again
Thank you for your business!
You should receive an order confirmation from Paypal shortly.
Exit Shopping Basket
Save money use Less Energy
Hi, it's David Evans and I want to tell an incident that shaped my life and made me realize how vulnerable we can be in times of pressure!...seriously now.  If you are about to make a decision on a major purchase or commitment just look back in retrospect and you will see pressure has the ability to make you get busy and how you might regret making a decision under pressure!
It was 1991, I had worked for about a year on my 1st job as a pool maintenance tech in Satellite Beach, FL.  I decided to buy a 1975 Volkswagon bus painted till green with dark tint windows...I felt like an official beach cruiser!   Life was good but before long I needed a mechanic and then the body started to reveal the cancer called rust hidden beneath the new paint job.
I spent hours buffing out the paint to hide the rust and finally decided I wanted to do more than just cruise the beach in my empty van so I traded my beach mobile in for a brand new 4x4 Diahatsu Rocky...Not because I needed it, but because I wanted it so badly.. Everyone around me seemed to be driving cool convertable Volkswagon Jetta's or new Mitsubishi 3000 Gt's. We all want to feel good about ourselves and our lifestyle, but unless you are a from a family that planned your future before you were born and raised you to handle the pressure to get straight A's so they could send you to an Ivy league school,  you may have to work hard, real hard to get what you think you need. 
Now back to the past-- I wanted a new Jeep or something 4x4 and I had no verifiable income!  I had quit my job and I had other obligations to take care of like finishing school and paying rent.  I convinced myself that buying a new car would motivate me enough to get a job and continue going down the right roads in life so I could be successful!
I convinced my mother that I would get a job if she would co-sign for me.  After all she knew I could be trusted.  I bought a scooter to drive to school after graduating high school and attended college on my 150cc motorbike.  Life was good! I made my $65 dollar payment for 3 years most of the time without a problem.
 Now I had a $300 payment and that was scary...I honestly believed God would divinely intervine on my behalf and allow someone to goof up the accounting system at Chysler Credit- somehow I believed they would just lose track of my  purchase and eventually forgive the debt.  That was my prayer...after all..God can do anything..right!
I got a call from Chrysler credit after not paying the 1st two payments.  I seen the coupon book in the mail and just let it set on the desk..God was not intervining very quickly but I had patience..then I had a rude awaking when I got a call from 1-866-666-6000 and the man said my wheels could be repossessed.  Then reality suddenly kicked in..wow! Was this the New World Order putting me under pressure to pay my payment...no..but I knew Chrysler Credit was serious!
Now I had to full-fill my end of the bargain to my parents so they wouldn't get a call.  Yes, I got a job and it took me almost two weeks to make enough money to pay my car payment.  That means I was paying more for my car with insurance and gas then I was for my housing.  Think about it!   Making that decision was costing me big time!  I did enjoy the Diahatsu Rocky...lots of great memories and then one day it came to a crashing end- I rolled my SUV off roading and  I was speeding.  Two other minors were in the Rocky at the time-seat belts  and roll bars saved us!
Now I had no car and I had to ride a bike to work because my insurance would not pay for my rental for 2 months while the Rocky was being repaired!  Yes,sir, I rode a bike 11 miles to work everyday and I still had to make the payments while the thing was in the shop.  You want to talk about pressure!  My God, how do we get ourselves into these predicaments!  Everywhere I looked, all I could see was those big signs that say...Bankruptcy stpps the debt callers!  Making bad decisions can put your in financial jail.  There is more to this story but the point is you don't get something for nothing and hard work with a plan eventually gets you to your goal.
   BENEFIT FROM A NEW ERA OF BUSINESS 
 WITH E-COMMERCE
If you live on planet earth and use cell phone you've either heard about or use social media feeds like Facebook, Instagram, Twitter and many others that are changing the way people interact.
If you enjoy my BLOG post you might as well dive into my E-COMMERCE store and see if there is anything you like.  Send me a request of things you want and I will look for way to get it at a discount
Click on Picture to see Mattress Stores specials
Many of us know about the natural resources that we use everyday to help us cook our food, dry our clothes and heat our homes.  If we take a close look at the components of our homes that get used the most, we often will find they need some attention.  There are some things that go overlooked and that is why we need people to help us solve the riddles of drafts and air loss.  Read the book available at this site for details.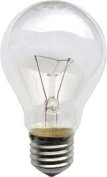 There is another natural resource that we need to "tap" into everyday and we should not take this one for granted either.  If you want to get the most out of your day, read the blog
This will brighten your day!
Do you suffer from Allergies?
 Do you start sneezing around dust?
If you answered yes, when was the last time your had your air ducts cleaned including the evaporator coil,  fan blower and vent covers? How close do you live to pollen?
Allergens are in the air ducts, on the vent covers and they are blown through the air handler which is aggravating the symptoms of allergies. 
 David Evans here...I suffered from allergies so bad that I had to wear respirator when I mowed the lawn. I lived in Arizona, land of heat! We had two seasons...hot and hotter, but all jokes aside.  Heat and low humidity mean that the air was light and pollution traveled quickly. Pollen travels just as fast.  When people fall in love with certain plants that give off lots of pollen, they don't think about what will happen when we all find it in our air ducts.
Because allergy symptons slow us down and make us feel miserable...really they do....I want to share with you how I am getting over the allergy symptoms and in time will be allergy free.
My wife took me to good friend who reads the eyes...actually they use a chart that tells them what the nerves are dealing with in your body.  The eye shows the map of your entire body, so a trained person can tell you if your sick just by looking at the colored part of your eyeball with a special magnifying glass of course. Iridology is the trade.
After taking some herbs for a month, prescribed to me  through a method known as muscle testing, I was feeling about 10 years younger! It's pretty old school where I went, but it worked.  Modern medicine uses these techniques with the aid of a computer, but muscle testing is still used by chiropractors.
The number one problem I had was dirt in the bowels, blocking the flow of nutrients to my body, so I ate more and felt tired anyway! So, it's not just in your head.
Dirt in your air ducts stops the flow of good air because microscopic junk is in there too, keeping you feeling tired and when your body has had enough, you just sneeze and feel miserable.  It's time to get cleaning folks!
If you own a digital camera, take a minute and stick into the register and take a picture.  If you see white fuzz everywhere, lint or hair, your overdue for air duct cleaning, but I can help.  It's almost time to turn on the furnace. Have your furnace inspected and cleaned twice a year.  In the fall and in the spring before you turn on the Air conditioning.
I have seen a lot of dirty air ducts.  I will tell you how to keep your air ducts cleaner once you get them cleaned out.  There are some things I can share that will prevent the dust from returning. 
Dave
Hello once again.  Today's topic comes from experience that I have on the job, working in neighborhoods just like yours and possibly you can relate to this situation.  If your neighbor moved away, possibly due to a foreclosure and your now have to look over at the yard that is barely mowed and the house has shingles missing! You would probably like to look elsewhere but when you do there are other repairs that are needed.... and sometimes you can even smell trouble....am I right?
There can be mold and mildew growing on walls around your house, on the deck and under the deck.  If you have animals that occasionally make a mess on your patio, it may be time to replace it, wash the deck with a powerwasher and re-stain.
                           Call Today!
Dave's Handyman Express 419-436-2330
              The HVAC Guy 1-800-440-6515
I'm taking some courses at Ashwood College.  It's online and pretty affordable, so I'll be able to learn some better techniques for troubleshooting and repairing central air conditioning systems.
The season is almost here...we even had an 80 degree day last Sunday the 10th of April
/